About Patricia Koetting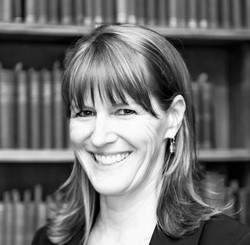 Patricia Koetting has 38 years experience providing statistical analysis of investment accounts having completed analysis in more than 2,000 cases involving over 5,000 accounts. Ms. Koetting received her initial training and experience from one of the industry's top experts. She was later hired by a major brokerage house to establish and run the P&L Analysis section of their in-house legal department, including the analysis program, format and procedures.
Ms. Koetting has testified in AAA, FINRA (formerly NASD), NYSE, and JAMS Hearings regarding the methodology and content of the schedules she has produced.
Ms. Koetting graduated magna cum laude from the Stern School of Business at New York University with a Bachelor degree in Finance and International Business. She is a member of the Securities Experts Roundtable, where she currently serves as Controller. She has also served on the Board of Directors for eight years including the offices of President (2009-2010) and Treasurer (2011-2014) as well as various committees.
About our Team
Our team of qualified analysts has been with our organization for over 30 years. Their previous experience spans a range of backgrounds including Margin Clerk, Branch Operations Manager, In-house Paralegal among other financial credentials.